On Our Minds
Working with so many organizations across multiple issue areas gives us a unique view into what's happening in the social sector. This is where we share our insights and ruminations.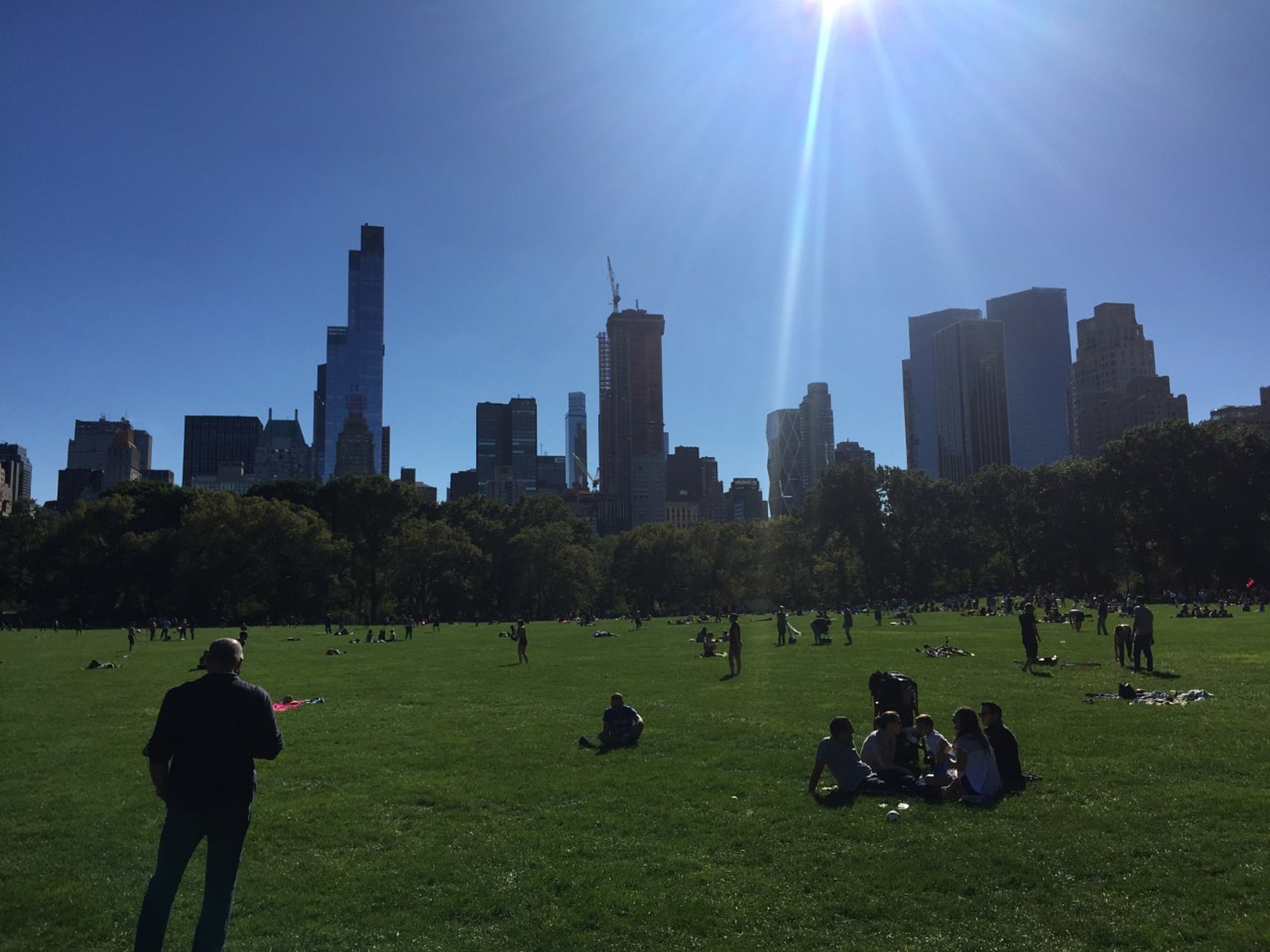 Earth Day with Perfect Earth Project: Greening the Urban Jungle
This past weekend, people around the world celebrated our planet on April 22nd. Our partners at
Perfect Earth Project
treat every day like Earth Day. Their PRFCT Principles help landowners and landscapers around the country keep their lawns and green spaces beautiful without the use of harmful chemicals. For those of us living in the "urban jungle", there are still things we can do to have a positive impact on the environment. Take a look at these helpful tips from Perfect Earth - and be sure to check out
the exciting opportunity
to join their team!
The Problem With Pesticides
Common lawn and landscape chemicals are linked to a range of serious health problems in humans and pets, including cancers, birth defects, asthma, autism, neurological disorders, and hormone disruption. The most vulnerable to these chemicals are children, pregnant women, and pets. Landscape chemicals also contribute to water pollution and are a major cause of the decline in pollinator species, including honeybees and butterflies. Don't have a lawn or garden? You still may be exposed to landscape pesticides at your local park, school, community garden, or any other green space where your family plays. Many communities and cities also routinely spray for mosquitos. Chemicals can be tracked indoors on shoes, clothing, and stroller wheels, where they take longer to break down and acquire higher concentrations than if left outdoors. This creates opportunity for daily exposure to pesticides (for you, your kids, and your pets!) for years.
Say "No" to Mosquitos
Before your community resorts to spraying, check to see whether you're harboring mosquito babies in your backyard, on your patio, or on your fire escape. Mosquitos need puddles of still water to lay eggs, so they love those saucers of water sitting below your flower pots. Instead of saucers, prop your containers up with bricks, tiles, or blocks of wood to provide adequate drainage. Your plants will appreciate it, too. Sitting in water for prolonged periods can cause root rot, and adding some space between your pots and hard surfaces will help keep the soil from getting too hot in summer and too cold in winter. Look for other spots that may be mosquito breeding grounds, including flat roofs, toys and cups left out in the rain, and puddles in poorly draining soil. Most insects can be controlled by spraying a hard stream of water every few days. This knocks them off the plants without harming beneficial bugs like pollinators.
Are Your Plants Stressed Out?
City plants have a tough life—their soil is hot and dry in summer, snowy and salty in winter. Too much stress on a plant leaves it susceptible to bugs and fungus, diseases that are often controlled by chemical interventions. When picking plants for your garden, always think "right plant, right place." You can prevent disease in your city garden by selecting plants that are able to tolerate hot, dry summer conditions and salty soil. Create microclimates by using taller plants to provide shade for more sensitive, smaller plants and use vegetative ground covers to keep your soil cool. Click
here
for more tips for eco-friendly urban planting, including plant suggestions for salty tree beds, narrow spaces, and plant combos for small plots.